Market Based Pricing

We do the research for you!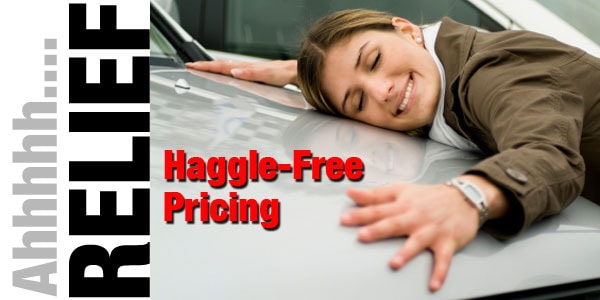 Acura of Concord has 3 Main Objectives with our Online Inventory
1. Provide the customer all of the information we can about each vehicle including 20+ pictures, video and a full description with all important details.

2. A competitive market base price based on the vehicles year, make, model, miles, equipment, and condition so the customer does not have to come and waste time negotiating.

3. Our commitment to your total satisfaction always begins with the price.


We dedicate nearly 100% of our used car advertising to online marketing so that  customers have an opportunity to research our inventory before visiting us.

Here's Why:
1. Saves you time searching endless websites.
2. Our customers insist on "No Hassles, No Surprises"
3.  We want to be your only choice.

Here's How:
1. Consumer Reports Database
2. Edmund's Market Data
3. Google Analytic's
4. Price Driver Analytic's
5. Mystery Shoppers, Inc.

At Acura of Concord we have made every effort to ensure that your car  buying experience is a pleasurable one. That is why we use a very comprehensive  technology system to competitively shop and then price our vehicles before they  go on the lot for sale.

Example: The other dealer has a vehicle priced unrealistically at $20,995.  You walk on the lot and they give you a big discount after hours of haggling to  sell you the vehicle. You end up paying $18,000 for the vehicle.

Why did they not just competitively price the vehicle at $18,000 to begin with and save  everyone a lot of time and unnecessary stress?
               We are a 10 time dealer of distinction award winning dealership!

Visit Acura of Concord today to experience our HAGGLE-FREE Pricing!