Learn More About Acura Technology Features and Innovative New Systems
Luxury cars and state-of-the-art technology go hand in hand, so it shouldn't be much of a surprise that the new Acura lineup offers incredible new tech features, driver-assistance systems, and connectivity options.
What might surprise you, though, is how much the latest Acura Audio-Visual Technology, Connectivity Technology, and Performance Technology can really do for you.
Learn more about Acura tech features today, at Acura of Concord.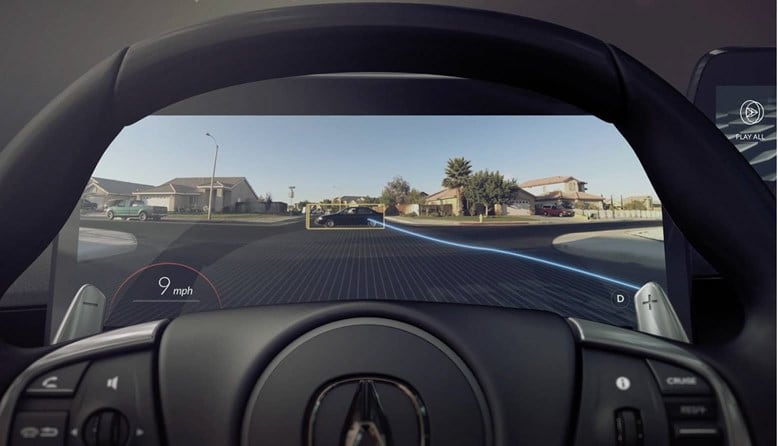 Acura Head-Up Display
Acura may not have been the first luxury automaker to introduce "head-up display" technology, but it may have been the first to take it to new levels. Acura's HUD technology was inspired by fighter pilots--one band of people who really need advanced information delivery. But you don't need to pilot a jet to enjoy a safer and more efficient way to view and digest essential information. The Head-Up Display projects your need-to-know details onto a spot near the bottom of your windshield, making it easy to check on speed, calls, directions, and more without looking away from the road.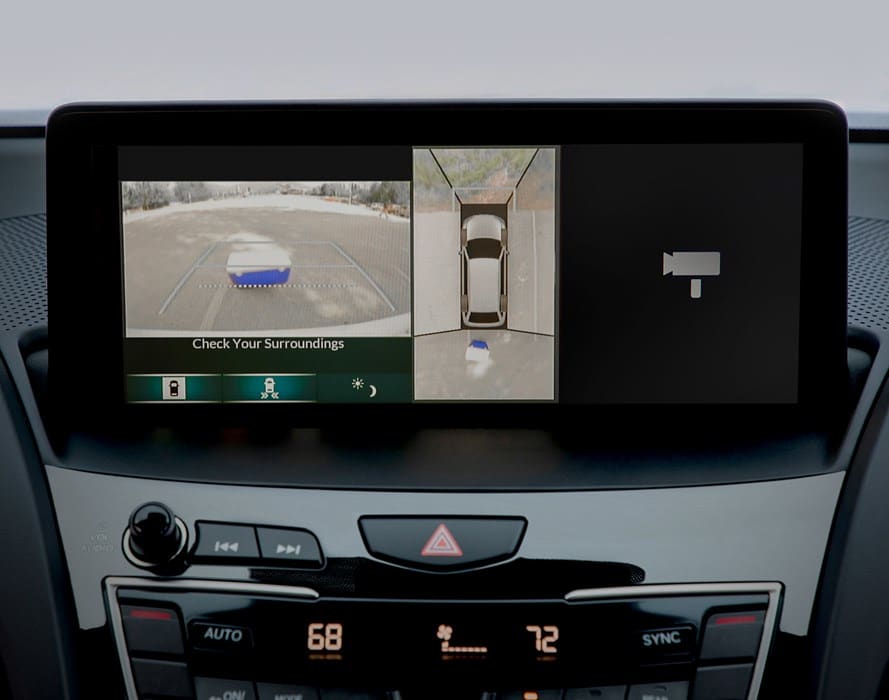 Surround-View Display
Acura's Surround-View Display uses multiple exterior cameras, placed strategically around the vehicle, to create a full 360-degree view of your surroundings. It even provides a digitally-created above-ground view looking down on the vehicle to help you get your bearings. This display system makes parking easier and safer, and can even make it easier and safer when pulling out of a spot as well. No more running over an unseen object behind your wheel.
ELS Studio 3D Premium Audio System
The ELS Studio 3D Premium Audio system, created exclusively by Acura for Acura, is one of the most state-of-the-art sound systems on the market today. It debuted in the Acura RDX but will more than likely be available on other models in the future. The ELS Studio 3D system uses sixteen strategically-placed speakers throughout the cabin to create a one-of-a-kind surround sound that gives you true studio-quality sound. An original ELS Studio System uses twelve speakers and is available in most new Acura models.


AcuraLink Infotainment and Smartphone App
AcuraLink is built into select new Acura cars and SUVs and provides state-of-the-art app services through your infotainment system. By downloading the related app on your compatible smartphone, you can unlock control like you've never felt in a luxury car. The list of features under AcuraLink is long and comprehensive and we encourage you to reach out to your local Acura dealer to learn more about what this system can do for you, including:
Automatic Collision Notification
Roadside Assistance
Emergency Calling
Personal Data Wipe
Dashboard (service information)
Vehicle Health Report
Send Destination
Last Mile (walking directions after completed driving directions)
Remote Start/Stop
Remote Lock/Unlock
Stolen Vehicle Locator
Personal Concierge
GPS Climate Control
Most modern luxury cars can let you independently adjust the temperature of different sides of the cabin--but, how many can automatically adjust the temperature of the cabin depending on where and how strongly the sun is shining? New Acura cars and SUVs are able to use advanced global positioning technology to determine the location of the sun and which side of the car its shining on, and even the power of its rays, at any given moment. Using this information, your car can adjust the climate control system to keep you perfectly comfortable.
Super Handling All-Wheel Drive
Super Handling All-Wheel Drive (SH-AWD) is available on new Acura MDX, RLX, TLX, and RDX models, and is truly a standout piece of technology. SH-AWD gives you the practicality and smooth feeling of a two-wheel-drive vehicle with the immediate abilities to adjust torque distribution for the best grip and traction in any conditions. The stunning Acura NSX features its own, exclusive AWD technology in the form of a Sport Hybrid Super Handling All-Wheel Drive System.